This policy defines the terms of acceptable use that you agree to when purchasing internet hosting services from WordRack Incorporated, hereinafter referred to as WordsRack or simply WR. The entire client (you, your business) and provider (us, WordsRack, WR) relationship is covered in this document and bound by the additional Terms of Service Agreement and WordsRack Inc's Privacy Policy.
By purchasing and using WordsRack Services you are accepting, and agree to abide by all the policies contained in our online legal section and as covered in this acceptable use and feature set policy which also establishes guidelines and limits of the hosting servers resources and capacity to deliver your WordPress website, powered ecommerce online store or blog.
Age Consent
You must be at the age of majority where you are domiciled and in your jurisdiction to purchase any WordsRack Service. The name on the credit card purchasing services is the legal account owner, unless a sworn affidavit is executed by the purchaser and content owner/creator stipulating the content contained in the account has been prepared by the 2nd party on the affidavit without monitoring or control and account holder involvement is strictly in a fiduciary capacity.
WordPress Software Only – Resource Usage and DNS
The specialized WordsRack Hosting platform permits mass* storage (ample web space) on our servers to enable you to upload pages and files including imagery contained in your media library  for the purpose of publishing websites expressly using the WordPress publishing system only, in addition to uploading plugins, themes and customization of code necessary to deliver your site over the http protocol.
WordsRack hosted sites are designed to utilize Optimized DNS and Ddos mitigation services provided by CloudFlare (.com) only. CloudFlare is a free service and you do not have to use their blocking or optimization tools, yet you must use the Authoritative DNS record area to define your Name Servers at your registrar and point your A records to WordsRack dedicated IP addresses using Cloudflare's DNS tools. WordsRack is a CloudFlare Certified Partner.
WordsRack will work one on one with clients requiring a flexible SSL Certificate for eCommerce checkout pages requiring encryption to enhance consumer experience. This is not part of our standard hosting charge.
*Ample (Mass) Storage
In lay terms we limit WordPress pages and articles to 4000, with an average of 2 High Resolution for Web  images per page, article or product. That's 8000 images inside 4000 pages/articles. If you are bigger than that, we consider you a media outlet, and there is absolutely no problem migrating a site to WordsRack that large, or building it from the ground up to that size. Media outlets just buy more space at the same published rates to double or triple their capacity, efficiently and economically.
Detailed Storage Notes
In blogging/news articles and for static page content. Static page content is considered url's pointing to destinations on your site that define you or your business, such as "About Us" and "Contact Us" or descriptive product pages that are likely part of your menu hierarchy. "Blog posts" or news articles become static content as they are published but rather than through menu's the retrieval system of WordPress in content management creates "dynamic" pages to enable listings of archives by numerous methods using categories, tags, custom post types and taxonomies for consumer consumption including product pages and cart/check-out functions.  For ecommerce and non-ecommerces sites we calculate the storage capacity limit with fairness in mind. For sites that do not sell products we cap all static pages and posts at 4000 including 2 images (average) per static page. Beyond that you are considered a news/media outlet and qualify for special pricing that scales with your growth.
For ecommerce sites the numbers remain constant yet products are counted as individual pages as they should be. So, any combination of pages, posts and products will not exceed 4000, for instance, you may have 10 pages and 190 news articles, which leaves room for 3800 products.
For photographic sites the limits hold true. If you have 4000 pages with an average of 2 high resolution images on each page you have room for 8000 individual images. WordPress' varying media sizes means you are actually storing 12,000 – 16,000 images so they can be delivered dynamically as thumbnails or scaled accordingly when delivered with meta content.
What is considered high resolution for delivering excellent quality images on the web? The cost sometimes is in delivering your site rapidly.
The dynamic pages generated can be in the thousands, depending on your hierarchy of categories and tags. Products can be filtered using color, shape, price etc so the combinations are exponential.
WordsRack does not factor in or limit dynamically generated archive or meta delivered pages.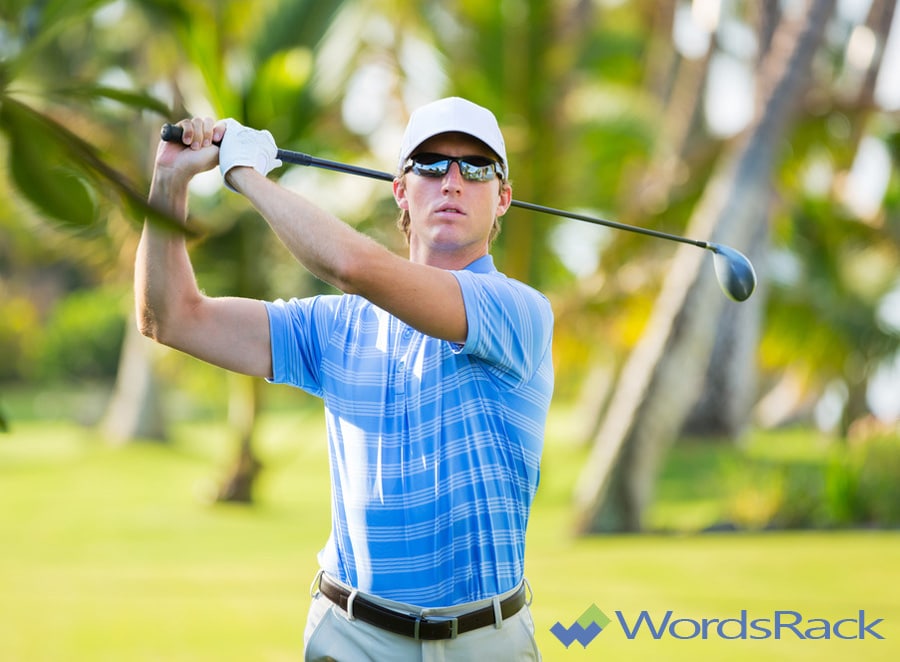 Bandwidth
The WR Hosting Service allows you, within your agreed web space for high performing web usage for your clients and those who find your WordPress website via search to digest. For those websites that host the download of a video, audio or other files we reserve the right to impose a bandwidth limit per calendar month of outbound bandwidth consumption of 200GB. WordsRack does not charge for inbound bandwidth.
Prohibited Use
You may not use the WordsRack Hosting Service for unlawful content publishing or infringing the copyrighted content of others. Marketing or ecommerce sales of controlled substances, firearms or destructive materials or processes or information about same without legal authority or license in any jurisdiction is strictly prohibited.
Furthermore, you may not use the Hosting Services:
In any way that breaches any applicable local, national or international law or regulation.
In any way that is unlawful or fraudulent, or has any unlawful or fraudulent purpose or effect.
For the purpose of harming or attempting to harm minors in our judgement in any way by storing for retrieval, or publishing content that promotes illegal and/or unlawful activities purposefully defamatory, pornographic, obscene, threatening, hateful, abusive, slanderous, libelous, harassing and including material that contravenes any part of this acceptable use and feature set agreement document.
To send, knowingly receive, upload, download, use or re-use any material which does not comply with our content standards.
To transmit, or procure the sending of, any unsolicited or unauthorised advertising or promotional material or any other form of similar solicitation (also known as SPAM).
To knowingly transmit any data, send or upload any material that contains viruses, Trojan horses, worms, time-bombs, keystroke loggers, spyware, adware or any other harmful programs or similar computer code designed to adversely affect the operation of any
computer software or hardware.
In your use of the Hosting Services (other than where we are providing you a dedicated server), you may not:
Use 20 % of the server's processing capacity and/or memory continuously for periods exceeding 60 seconds.. There are numerous activities that could cause such problems, including (but not limited to) CGI scripts and intensive FTP, PHP or HTTP operations
Run stand-alone, unattended server-side processes or daemons.
Run any type of web spider or indexer.
Run any plugin or software that interfaces with an Internet Relay Chat (IRC) network.
Run any bit torrent plugin or application, tracker, or client.
Run or participate in any file-sharing/peer-to-peer activities including installation of any plugin or software that facilitates same.
Run a gaming server.
Store any files, that are outside your root installation of WordPress, including directories that are not expressly in support of running the WordPress software and delivering your domains content.